Steve's Log- April 29th, 2014
Be on the lookout very soon for registration to open up on our next Strength Basics Clinic in May. This month we will teaching the snatch. Â You don't want to miss it, our clinics are always informative and lots of fun.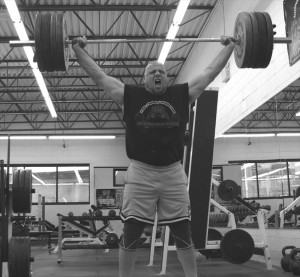 I promise I won't make that mean face at the clinic
Look out for a new product in our online store– our women's side logo shirt. I have to say the girls that have been buying them look pretty freaking good in them. Buy one today and send us a picture of you rocking it in the gym!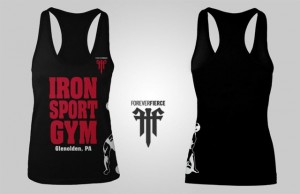 If you are in the Philly/Baltimore/Southern Jersey/Delaware area and looking to have a great family outing  in May come on out to the Fair Hill MD Highland Games on May 17th. There will be Bag Pipe bands aplenty, Highland dancing, border collie demonstrations, Scottish food vendors, beer and whiskey, lots of great Celtic bands and of course you don't want to miss the Celtic Strongmen! Eight huge men in kilts will battle it out in seven traditional events including the caber toss, 56lb weight throw and the hammer toss. You don't want to miss this. I will be there as the on-field announcer/entertainer and I will give you my personal guarantee that you will have a great time so stop down to the athletic field and say hi if you make it to the festival.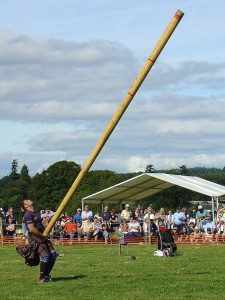 Caber Toss