A quick posterior chain workout April 13th, 2014
Lately I have changed my training around and as always I am experimenting with different things. On Sundays I have been doing these hamstring /posterior chain workouts. I figured now that I am kind of happy with it I'll share it with you all.
Romanian Deadlift/Snatch Grip combo: I was taking a bar from the floor with a snatch (wide) grip, deadlifting it into position then doing 5 RDLs and right into 5 snatch grip high-pulls. I did a few warm-ups and worked my way up to 4 heavy sets.
Snatch grip deadlifts: 5 sets of 5 reps
Glute Ham raises: 4 sets of 15
Reverse hypers: 4 sets of 12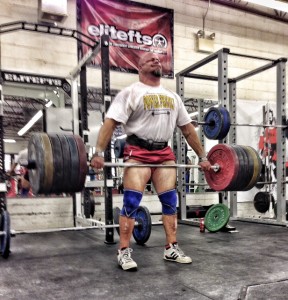 Give it a try sometime, it's a fun and different workout or "Sesh" as the young bros call it these days.
This afternoon my assistant Pepper and I will be running another one of our "Strength Basics" clinics here again. This one will be on Squats and deadlifts. I look forward to these clinics, they are informative yet a lot of fun at the same time. Be on the lookout on this site for more clinics coming up in the future.
Speaking of Pepper, congrats to her on passing her ACE personal trainer certification this week! She has a really bright future ahead of her as a trainer. She has a solid background in Crossfit, has done strongman, powerlifting, olympic style lifting and gets a chance to teach it all down here at Iron Sport. Check out the training page for details on scheduling a session.